Lakota Heritage Ride & Celebration
August 10, 2016
$85.00
Event Navigation
Throttle Girl's Lakota
Heritage Ride & Celebration
Wednesday August 10th 2016, during Sturgis Motorcycle Rally!
---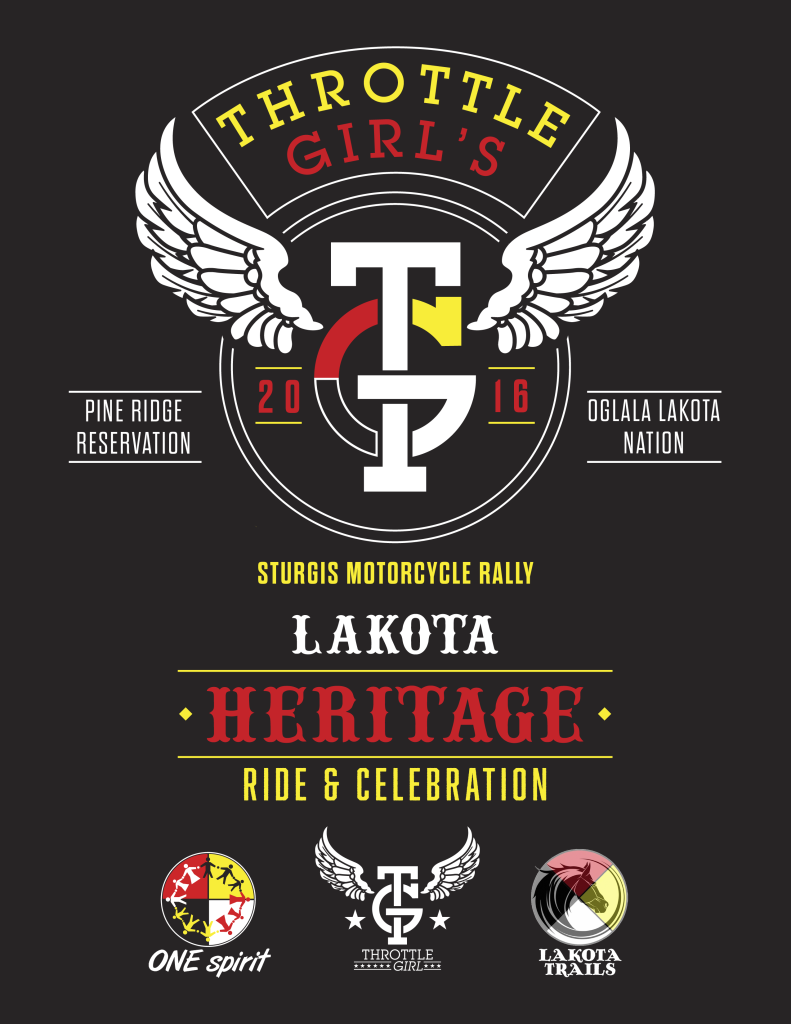 Details
What:
Throttle Girl's Lakota Heritage Ride & Celebration
When:
August 10th, 2016
Where:
Meet at Caputa Store on Hwy 44, Rapid City and ride 90mi to Kiza Park in the Wounded Knee District in Manderson on Pine Ridge Reservation.
How much:
$85.00 per participant (due to event details and horse involvement, all participants pay the same, rider and/or passenger)
What It Includes:
$85.00 event registration: Heritage Ride, Horse Back Riding, Concert from Scatter Their Own, Buffalo BBQ, 1 free Industry Supported Give Away ticket, Swag Bag and a 2016 Lakota 'Value' Commemorative Ride Coin. Event T-Shirts and tanks available for purchase at event.
Industry-Supported Giveaways Provided by: Klockwerks, Legend, Butler, Rever, Kuryakyn, Klim
Hours:
All day event: Check-in at Caputa Store on Hwy 44 just outside of Rapid City (See map for details) Registration opens at 8:30am, saddle up at 9:30am. Event ends post concert, schedule details TBA, late afternoon/early evening.

Thank You To Our Sponsors!



---
Join Throttle Girl!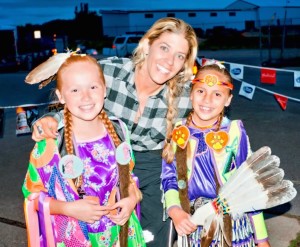 Join Throttle Girl, special guest Kevin 'Bean're' and industry friends for a once in a life time experience as we ride from the Caputa Store, in Caputa SD outside Rapid City, 90 mi to Pine Ridge Reservation, taking opportunities to explore places of Lakota history and heritage along the way!
Once there we'll trade in our iron horses for iconic horses and experience the country the way the Lakota have been for hundreds of years!
This year's event is limited to a maximum of 60 riders to ensure an intimate, family-like, authentic Lakota cultural experience, giving participants a chance to be captivated by the rich heritage of the Lakota people and becoming honorary Lakota friends for the day.
Uniting in and with ONE Spirit to support ending hunger on the reservation and supporting our Lakota Veterans, our friends of Lakota Trails will be taking riders horseback riding, venturing into the heart of this deeply rooted horse culture with the great horse people of the Lakota Nation. Riding freely amongst the hills, participants will experience and enjoy expansive vistas, spectacular scenery and witness the place the sacred buffalo once roamed free. The iron horse and the iconic horse join in unity and empower all who will be lucky enough to experience this rare treat!
With a specially prepared Buffalo BBQ, riders will break bread, share stories of the days moments in the hills and get ready to celebrate the days special moments with a free concert hosted by ONE Spirit featuring 'Scatter Their Own' a nationally renown, popular Pine Ridge Reservation born and raised Lakota band that is in regular rotation on Sirius XM's The Verge and tours America, playing iconic venues and music festivals around the country! As guest of the Oglala Lakota Tribe, once the music starts jamming, our intimate party opens up to our friends and local community where together, we jam into the afternoon, making new friends and celebrating the power of unity, cultural diversity, the beauty of Lakota Heritage and the power of hope!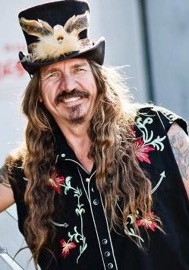 As Throttle Girl and along side of my USMC Veteran friend, Kevin 'Bean're,' we are proud to honor our Lakota men and women who serve America in the United States of America protecting our freedoms; there are currently 40,000 people that live on Pine Ridge, approximately 4,000 of them are US Veterans. Participants of Throttle Girl's Lakota Heritage Ride & Celebration will help honor the Lakota Veterans of the Oglala Sioux with a special ceremony presenting the gift of 'Ribbon Shirts.' Being able to respectfully honor the different branches of the military of service, thanking them for their service and in turn showing the strength in unity as the Lakota will be able to bring home our troops with the upmost respect given while honoring their own cultural heritage. Together we 'Throttle Up' for those who stand and serve.
Registration, personal donations and money raised from our industry supported silent auction items and give-aways go directly to ONE Spirit, the ONLY endorsed non-profit on Pine Ridge. It is true; there is great need on Pine Ridge same as other parts of this world right here in our America. As we come together to honor 'Awakening' or 'Wicokikta' (in Lakota) we celebrate the power and strength in coming together as We Are All One: 'Mitakuye Oyasin.' ONE Spirit has a goal to raise $130,000.00 for food program pantries, all money raised from our event will help this goal and efforts to get food pantries in several districts of the reservation, providing for the first time ever, refrigerated items such as milk, meat and produce to children and families.
Registration is now open but space is limited to 60 guests. To guarantee your participation make sure to register today! This intimate and culturally rich Black Hills Lakota experience isn't something you will find on any other ride or event during Sturgis.

It's the ride that will not only move wheels, but move souls as well!

Tickets are Limited to 60. Scroll Down to Buy Tickets Now!
*Due to event details and to ensure a horse for each participant, event pricing is the same for rider and/or passenger.

Remember to download & complete your waiver form