THROTTLE GIRL IS

Throttle Girl is a long-distance endurance motorcycle rider and challenger, a modern-day adventurer and a motorsports industry spokeswoman. She rides for a cause: to inspire America to rally together in support of charities and nonprofits and to celebrate living life fully. The alter ego of Kelly Quinn, Throttle Girl was born out of Kelly's lifelong love of motorcycles, inner passion to bring people together for positive change, and realization that the motorsports community is one of the most strong and active cultures in America. As a public figure, Throttle Girl inspires Americans to "not only get your motor running, but keep up" with the causes that make our nation great.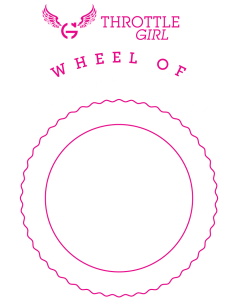 The Wheel of Compassion
Throttle Girl's Wheel consists of three custom spokes. Throttle Girl, as the wheels 'hub' is a relationship broker, adds strength and support by bring these spokes together. When the wheel representing America is supported, the road of life becomes the one we all want to roll. These custom spokes are below.

THE RALLY FACTOR
OF COUNTLESS
AMERICANS
You, your family, your neighbors, your mothers and sisters, brothers, cousins, and uncles… Your bike and your passion.
The motorcycle community, industry, and even your dog can get involved. Participation in and at events, those telling the world what we are doing at Throttle Girl, those able to be a part of a movement, and inspire those around you. Those sharing their stories with us and those prepared to have a whole lot of fun and feel real good while doing so.

THE ORGANIZATION,
FOUNDATION,
OR GROUP
The campaign that the organization, foundation, and/or group is intended to support, endorse, and promote with their rally factor.
Rewards come and recognition goes to those who rise above while facing their personal chapters of adversity and those special individuals who help them do so.

THE
PHILANTHROPIC
COMMUNITY
Including: Organizations, corporations, brands, clubs, groups, role models, and
motivated individuals.
Those who have financial support, emotional involvement, strong media connections, and endorsements, those who can lend assistance promoting efforts and campaigns developed. Including those with the valuable commodity of time to contribute aiding.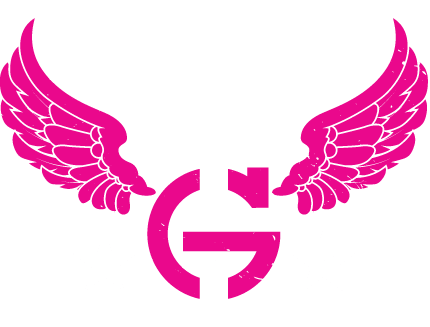 Riding for a greater
AWARENESS A strong, passionate and fiercely driven woman, Throttle Girl uses her status as a public figure to ignite the fires in people's hearts. She travels the country creating connections and brokering positive relationships between motorcycle clubs, enthusiasts, event-goers and the nonprofits who need their support.
Throttle Girl covers more miles in a month than most will in their lifetime. With each mile she travels, she sparks fire and power to rise up and do GOOD. Her message: Grab your internal throttle and don't let go. Find your power, and use it to make America an even better, stronger place to live, for each and every person that believes in the American Dream!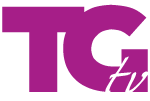 Subscribe to TG's Newsletter